Our Blog Moving in the Right Direction
07/25/2022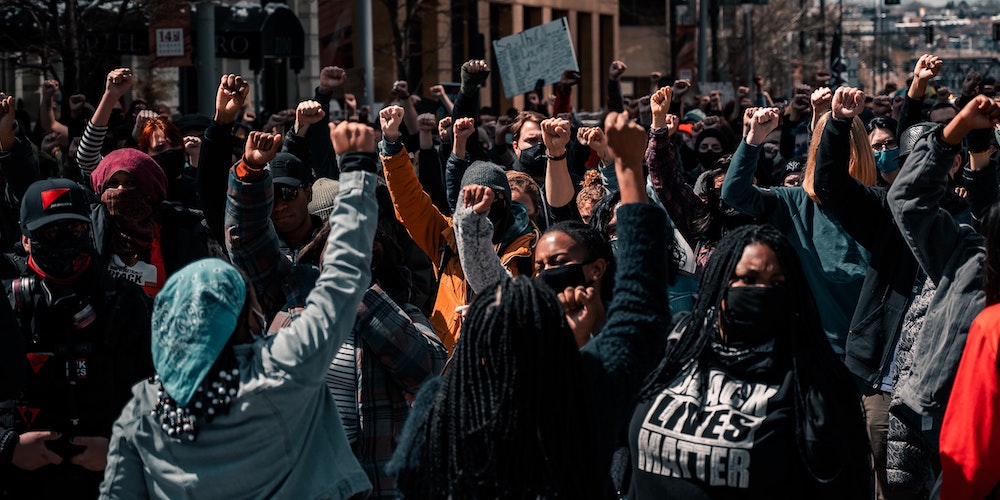 By Leslie D. Rose, Field Communications Manager
As of late, we've noticed an emerging and important trend in the housing justice and homelessness field. We are seeing more advocates, community leaders, and government entities doing the work to show the undeniable connection between housing justice and racial justice.
The population of people forced into homelessness in the United States is disproportionately made up of people of color, tracing back to years of racial disparities in education, housing, and employment post-American slavery. While Black Americans make up just 12.6 percent of the country's population, they account for more than 50 percent of the people without a safe and permanent place to live and are more likely to be criminalized than white people also experiencing homelessness.
In a new op-ed for Blavity, Marc Dones, CEO of the King County Regional Homelessness Authority in Seattle, explores how deeply these two forms of justice are connected.
He notes elected officials' use of buzzwords to move along conversations about racial disparities through performative actions instead of supporting targeted solutions for the challenges and inequities born from this country's racist foundations.
These are the conversations necessary to build out the proper scaffolding to clearly address and permanently solve homelessness in America.
Funders Together to End Homelessness recently released a new strategic framework that places a relevant emphasis on the ways its funders network will "contribute to the collective work for housing justice – by elevating Pro-Black and Pro-Indigenous solutions that realize housing justice as racial justice, carry out our unapologetic justice stance, and move with intention to model wellness and seek liberation."
Under this new framework, its revised mission is to mobilize its members to use philanthropy's voice, influence, and financial capital to end homelessness by creating and advancing lasting solutions grounded in racial and housing justice, driven by love and disruption, and center people with lived expertise.
At the Housing Narrative Lab, we advance the stories that show how housing and racial justice are interconnected as we build narrative power for our communities and people with lived experience. We explicitly name race in our conversations to show how housing inequities disproportionately impact Black and brown people. And, we trace the root causes of housing issues in the United States, such as racist exclusionary zoning, redlining, and inhumane housing legislation like the new Missouri law that makes it a crime for people to sleep under bridges and overpasses. While 12 percent of Missouri's population is Black, they account for more than 40 percent of the people living without a home, per a 2019 study, making its new law yet another means to criminalize Black people.
We see this nationwide as more and more communities are turning to punish people because they can not afford a place to live.
It's heartening to see more entities recognizing the need to center equity as we work to solve homelessness. For example, we look forward to the upcoming strategic plan by the United States Interagency Council on Homelessness that will rightly focus on ways to address the disproportionate impact of homelessness on Black people.
Americans have only touched the surface of large-scale, culture-shifting conversations allowing us to place a more critical lens on the inequities and disparities people of color commonly face in everything from opportunities and jobs to housing and health care. In a time of such critical awakenings about social justice issues, the fight for equity has never been more important. It is the path forward to ensure we each – no matter our race, gender identity, or zip code – can live a life of health, well-being, and liberation.
BACK TO BLOG
1828 L St. NW
Suite 300
Washington, DC 20036
© Copyright 2022 Privacy Policy