Our Blog A Tale of Two Townships
08/22/2022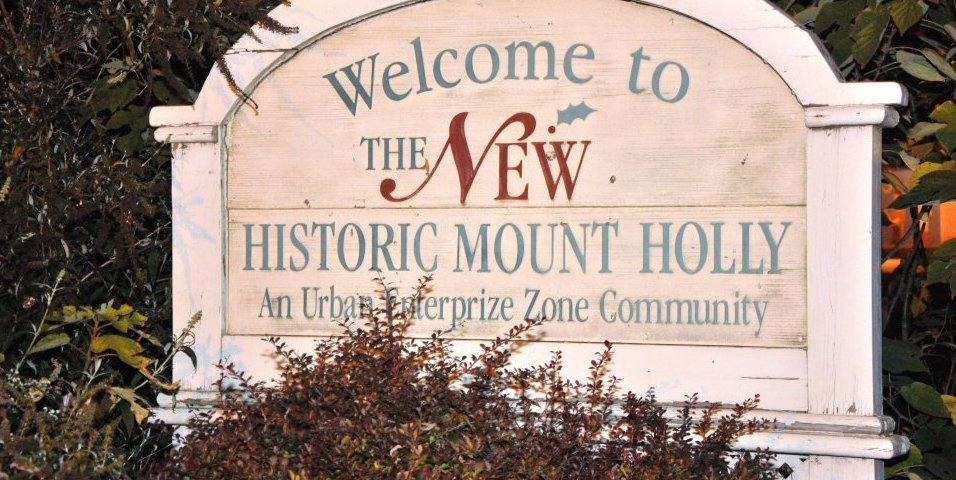 How one brief conversation immediately shifted my perception of how different a shared lived experience could be.
By Leslie D. Rose, Field Communications Manager
The Mount Holly Township that I am from is not the same Mount Holly Township that writer and editor Michael Jackson grew up in. Michael and I were having a conversation on homelessness and how communities must come together to rewrite housing rules and build options people can actually afford. During our chat, we realized that we had both graduated from Rancocas Valley Regional High School. I have not in all of my years as a journalist met someone who had been so intimately familiar with Mount Holly, New Jersey.
I left home at 18 to pursue college. Before I made the decision to leave behind my quaint hometown, my mother had already decided that I would indeed be leaving New Jersey. Even though she had taken refuge in the state after being abandoned in Spanish Harlem, spending time at a Staten Island orphanage, and living subsequent years as a foster child in nearby Burlington Township, Mount Holly represented some of her lowest moments.
She never wanted me to experience being an adult there.
I grew up in a neighborhood called Mount Holly Gardens. According to my late father, the neighborhood was developed in the 1950s to include affordable housing homes for veterans. At that time it was managed by the Federal Housing Administration (FHA). In the 1960s, my father was stationed at the nearby Fort Dix Army base and held fond memories of what the area had been. Over time more housing was developed elsewhere and as soldiers moved to other area homes or were stationed in other states, the neighborhood took on a new narrative. The migration of well-to-do soldiers left the township with a conundrum on what to do with the affordable homes. It would soon fall into the hands of private owners, many of whom could be classified as slum lords. By the time my father returned to Fort Dix in the 1980s, the Gardens was no longer an attractive place for a soldier to call home. He rented an apartment closer to the base.
My mother moved to the Gardens around the same time my father, who she had yet to meet, returned to New Jersey. By the time she was all settled in, my mother was a single Latina with two sons, a daughter, and a Section 8 voucher.
The Gardens, then-predominately Black and Latino, had become the most impoverished neighborhood in the township, and among the least desirable communities in the Philadelphia suburbs. The Gardens was unkempt. There were areas of overgrown greenery and dilapidated brick homes. One moderate rain would turn the entire neighborhood into a brown stream in which excited children, many of whom had never seen a pool, would go for a swim. The playground was rusted over with see-saws that screeched, a jungle gym that could give you wounds, and a swing set that left the ground before you could even extend your legs to lift yourself. Although with a lack of opportunities to thrive, elderly folks weren't ready to leave a place they had loved since its inception, and poorer families like mine had to stay as it was the only place they could afford the rent. Blue pennies were as common as the pebbles that made up the alleyway behind our tiny duplex homes. I once even found a dealer's crack rock stash nestled by one of the very few trees I remember. Police officers set up shop each evening at the mouth of my cal-de-sac-shaped street, but that never made me feel safe. I do not remember gun shots, but vicious fights were common. My oldest brother often says that the move to the Gardens was when he realized our family was poor.
But the Gardens is just a tiny snapshot of Mount Holly. The historic township boasts some of the country's biggest milestones, many of which are listed on the National Register of Historic Places. It's where George Washington spent the night before the Battle of Trenton. It's home to the nation's oldest Fire House, one of the oldest standing prisons, and countless other artifacts of early American colonization.
But, you really wouldn't see the township as a whole from where I lived. The six streets that made up my neighborhood included two corner stores, the playground that would be overrun by drug dealers when the street lights came on, and a sewage plant complete with a stench that time won't allow me to forget. Mount Holly is a walkable town so the schools are all within a mile or so from any neighborhood and the grocery store was just up the hill and across a busy highway from us. We were secluded into believing we had access and yet, we never truly got to experience the whole of our town that so many people loved beyond our understanding.
Michael had spent some of his formative years in Camden, NJ, a more well-known Philadelphia suburb located just across the river from the big city. Camden was rough. Many times it topped national crime stats and lists of America's most dangerous communities. In 2015, then-President Barack Obama visited Camden, during which he referred to the city as a "symbol of promise." Much work had been done up to the point to shift the crime rates and build a sustainable community, but that's not the Camden that Michael is from.
"Camden was a warzone," Michael told me.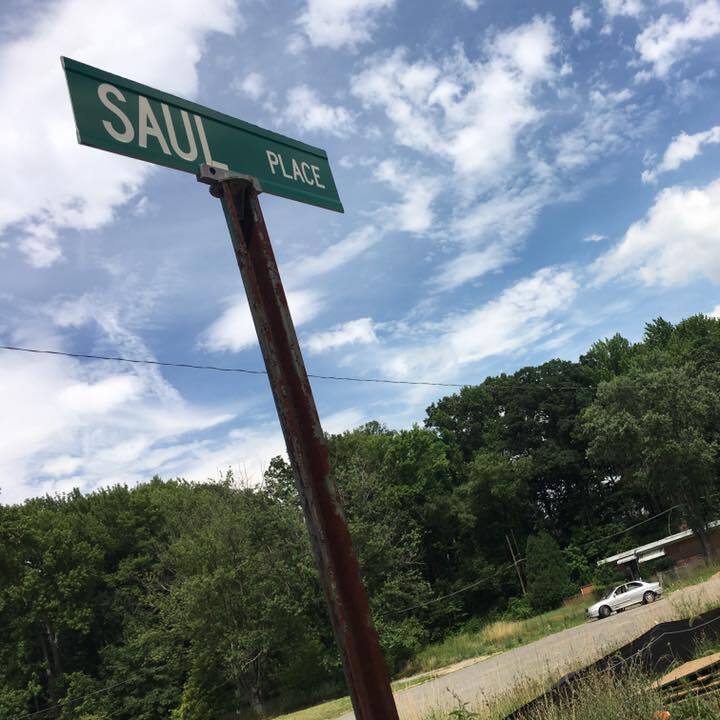 What he said next shifted the narrative of what my hometown had always been to me.
Michael continued that his mother moved her family to Mount Holly because it was a safer place with better schools. As I listened to him talk about the Mount Holly he knew from High Street, less than a mile away from the Mount Holly I knew from Saul Place, I could hardly believe we had lived in the same town. And, although there is a ten-year age difference between us, we both lived there at the same time.
His Mount Holly was a place of access and refuge from an unimaginably harsh community. Mine was scarcity and crime – a place I needed to leave for a better life. For as much as I know about random things and even what I've learned about my hometown in the 21 years since I left, this conversation was jarring and charged up.
Leaving home at 18 and never returning isn't an experience I wish on anyone. I wish I had the experience of growing up in a Mount Holly that offered opportunities for families like mine to stay and succeed. Most of us want to provide for our families, have a roof over our heads, and pursue our dreams. On the positive side, my Mount Holly experience led me to become a housing advocate to find solutions and fund programs that ensure we all have a place to live our lives and raise our families, with no exceptions.
BACK TO BLOG
1828 L St. NW
Suite 300
Washington, DC 20036
© Copyright 2022 Privacy Policy