Our Blog Lab Road Trip: Winter/Spring Edition
04/13/2023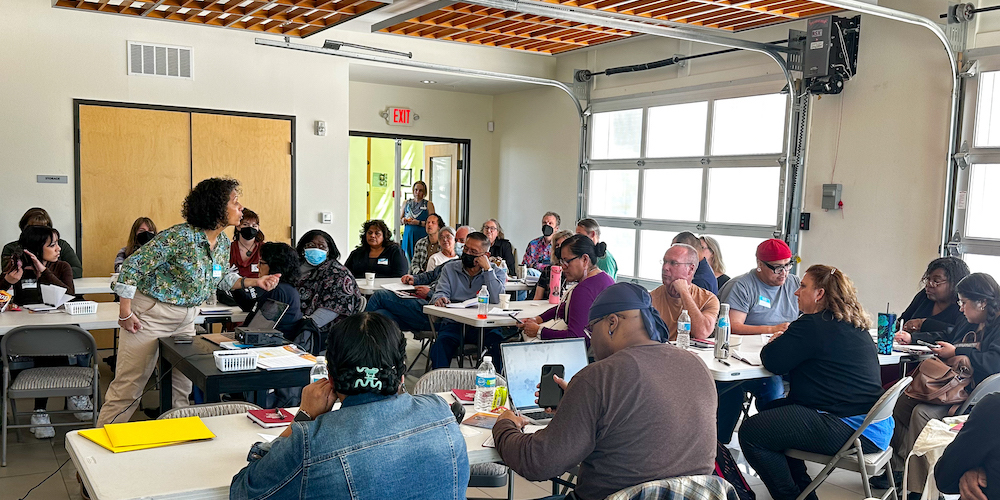 By Sarah Armour-Jones
We have been busy traveling, training and learning over the past few months. It's been a whirlwind and we want to share some highlights:
Claire Sloss and I went to Gainesville, FL to attend the frank gathering, where we heard from a phenomenal collection of social impact communicators. Highlights include The Broke Project, co-developed by our Advisory Committee member Annie Nieman, which explores the long history of terrible narratives about poverty in our country. Be sure to explore the narrative guides, worksheets and the timeline.
We were also really inspired by Mikka Kei Macdonald (our executive director Marisol Bello's former colleague at Community Change) and Ashwath Narayanan's presentation about supporting social creators to increase reach and engagement around issues like the Child Tax Credit. Check out their blog post on how to partner with creators and see crochet designer and model @mochipssss explain the Child Tax Credit while rolling yarn.
A couple of weeks later I went to California for the Funders Together to End Homelessness (FTEH) Funders Forum and the National Alliance to End Homelessness conference. I had the pleasure of co-presenting with Unai Montes-Irueste at a narrative roundtable hosted by FTEH. Together, we talked about what narrative is, the role of social media in narrative change, and how funders can and should support narrative work. (Hint, narrative change requires consistency, repetition and scale, which means consistent, longer-term funding).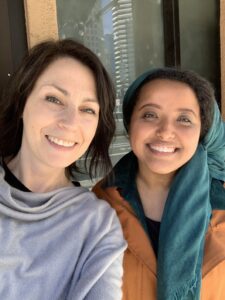 Other highlights included discovering vegan soul food (I love Oakland) and meeting our new staff member, Meriam Salem.
Then it was Marisol's turn to rack up frequent flier miles. At the Housing California annual conference, Marisol presented and co-presented several packed sessions, highlighting the power of stories in advancing housing justice narratives.
"Our week at Housing California with the entirety of the housing eco-system – renters, people experiencing homelessness, service providers, advocates, government officials and housing developers – showed us how we all have a similar vision," shared Marisol. "We want strong, thriving communities where everyone is safe and can live their best lives. Our work is to find the shared stories about our varying paths to get there."
Last week, Claire and Marisol went to Albuquerque to work with the Albuquerque Affordable Housing Coalition and their partners for a 1.5 day training with advocates, city staff, business leaders and people with lived experience.
Claire and Marisol were inspired by the thoughtful reflections and community-building that the gathering fostered.
Recognizing the challenges they've faced in pushing back against harmful narratives that persist in their community, several participants shared renewed energy and eagerness to utilize the tools from the workshop in their ongoing work.
Theresa Eichwald of the New Mexico Eviction Prevention & Diversion Program shared, "I've been to many, many conferences where they talk about the importance of storytelling, but no one tells you how to craft that story. They told us how today, which is so, so important to be able to do it correctly, and have an impact."
We look forward to continuing our partnership with this vibrant group of change-makers in the Albuquerque area.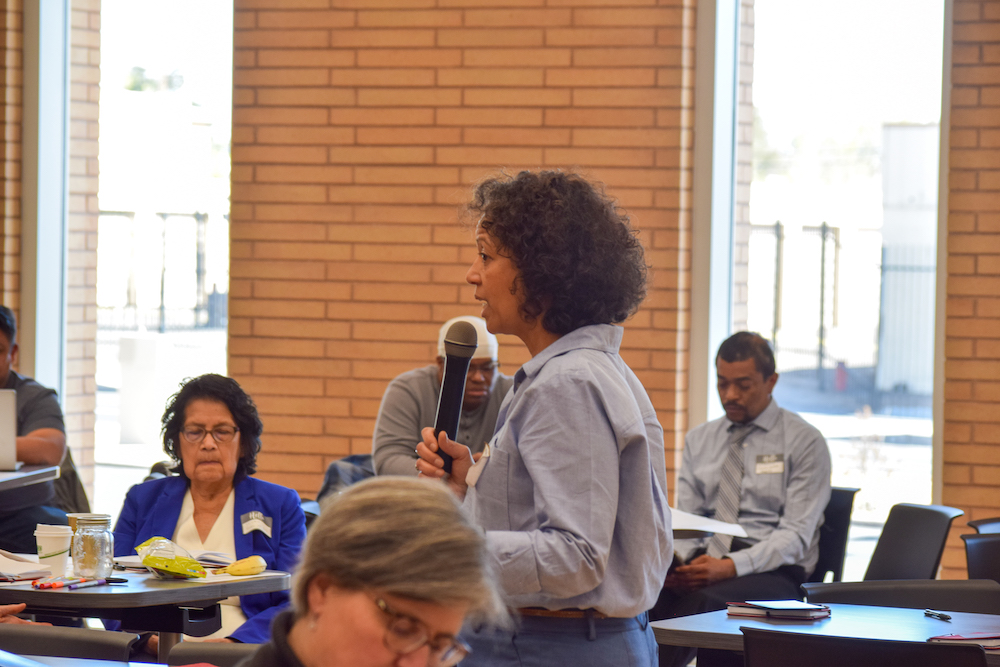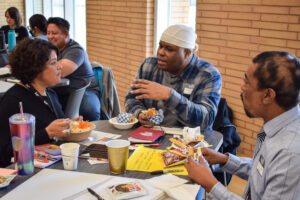 Amidst these opportunities to connect in person, we've also conducted online narrative trainings for the United States Interagency Council on Homelessness staff, National Low-Income Housing Coalition advocates for Hill Day, Center on Budget and Policy Priorities staff and Goldhirsh Foundation staff and grantees.
We're also moving ahead with exciting narrative research in Tulsa, OK, beginning statewide research and implementation in Minnesota, launching research in Omaha, NE and starting narrative training, strategy development and implementation with the NYC Fund to End Youth and Family Homelessness.
Thanks to all our partners in the work for the opportunity to connect, learn and share, and special thanks to our partners at home for caring for pets and kids while we've been on the road!
BACK TO BLOG
1828 L St. NW
Suite 300
Washington, DC 20036
© Copyright 2022 Privacy Policy