Our Blog Check out our 2022-23 Impact Report
06/05/2023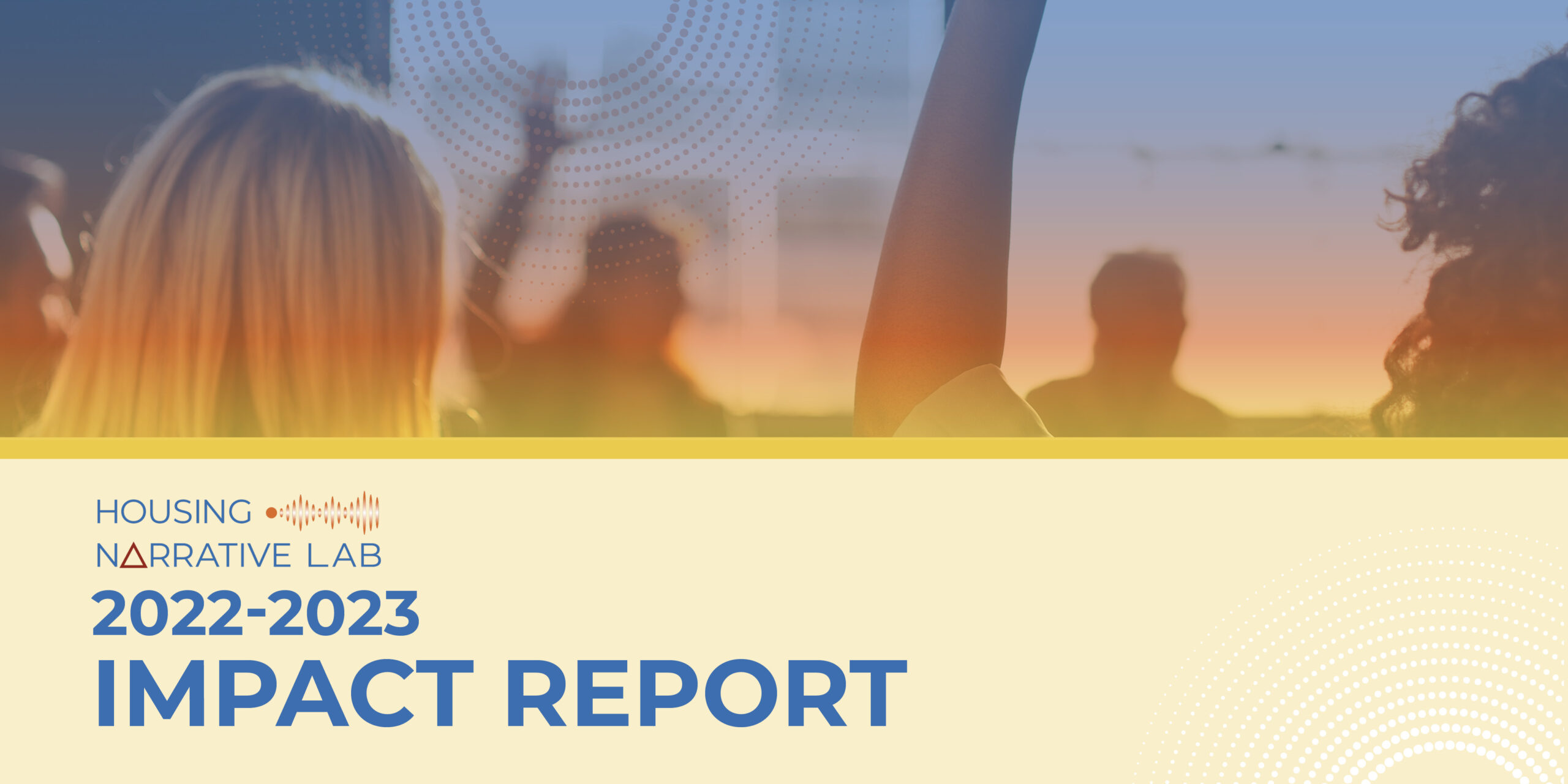 At Housing Narrative Lab, we know we cannot move policies until we move people. The Lab was created to build public support for proven solutions that can solve homelessness.
Changing public opinion requires creativity, consistency and deep collaboration with others in the sector. After all, we are working to undo decades of narratives that blame individuals for losing their housing instead of addressing sky-high rents, lack of available units and low paying jobs that make getting or keeping a home impossible.
While we can't change the past, we can help our country change direction and ensure everyone has a safe place to call home.
2022 and the first few months of 2023 have been filled with exciting partnerships and projects, and we're just getting started. Learn what we've been up to, and how we think about results in our 2022-23 Impact Report. Here are some highlights: 
Through trainings, webinars and practical tools we helped grassroots communicators, national advocates, journalists and others implement effective narratives, thoughtfully elevate the stories of people with lived experience, and increase quality journalism about homelessness and housing.
We completed our three-part national research study designed to identify data-driven narratives and messages that increase the public's understanding about the causes of homelessness, and support for proven solutions.
We provided strategic communications support – including writing, digital and video content creation, consulting and media relations – to more than 50 grassroots and national organizations.
2022 was a phenomenal year of growth for the Lab and we're just getting started. We're doing even more in 2023. Sign up to receive our newsletter to keep up with our latest work and upcoming events!
BACK TO BLOG
1828 L St. NW
Suite 300
Washington, DC 20036
© Copyright 2022 Privacy Policy