 The Power of Art: Creative Storytelling for Change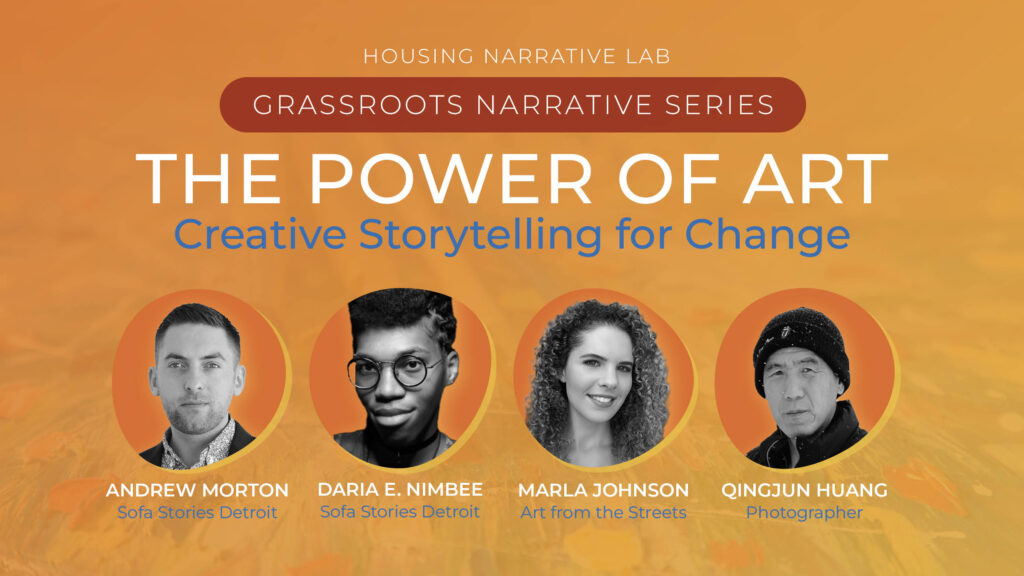 Storytelling is a key part of narrative change and stories come in many formats. This discussion explores a range of creative storytelling approaches about homelessness and housing, featuring a diverse panel of artists. We discussed their goals and how they think about representing homelessness and unstable housing with care and compassion.
Please register below access the free recording:
During the webinar, we asked attendees to share their favorite creative art & stories about homelessness or housing issues. Here is what was shared.
Find a copy of Sofa Stories Detroit's Story Sharers Bill of Right here.
We would love to hear your thoughts about this webinar, and what you would like to hear/learn about in the future. After watching, please complete this short anonymous survey!
1828 L St. NW
Suite 300
Washington, DC 20036
© Copyright 2022 Privacy Policy