Our Blog Let's Change the Narrative Together
04/27/2022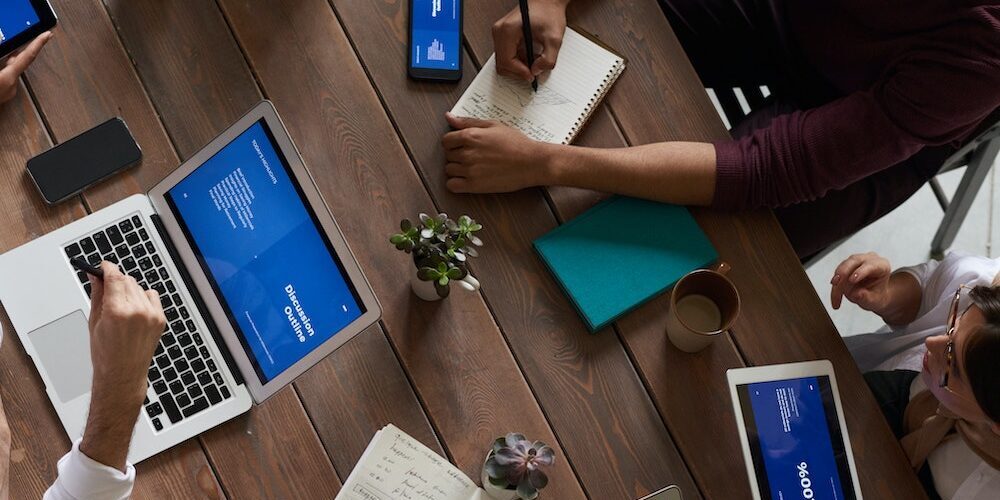 We're facing a national reckoning – rents are rising, inflation and stagnant incomes are pushing more and more people out of their homes. People are facing eviction or foreclosure. Now's the time to join together – start a conversation, break down silos, change the narrative, not only in our local community, but across the country.
There is a wealth of knowledge among grassroots communicators, and organizers and advocacy professionals who do communications work, even when it's not in their job title. We want to bring those voices together and forge a new path forward so together we can solve homelessness.
The COVID-19 pandemic has pushed many conversations to remote settings, and the transition back to in-person work and communication has been slow. The reality is, a lot of connection is going to continue to remain online. Our new digital world has brought people from across the country – and across the globe – closer together. We are excited for the opportunity this presents – to connect with communicators from every corner of the country, all with common goals but unique local needs.
As we are entering this new era of communication, we all need to step back and make sure that we are reaching and communicating effectively with our audiences online. And use the lessons learned from others in our field to move forward together.
The Housing Narrative Lab is working to build a new narrative around homelessness, but we can only do that by working hand in hand with the leaders doing the work on the ground across the country. We are eager to connect with grassroots organizations and those pushing back against harmful and false narratives in their local communities every day.
Below are some opportunities to connect with us and learn more about our work, and for us to get to know more about you and how we can support your narrative and communication needs:
Take our survey: As we dig into the work, we want to know how we can provide the most useful and effective support to grassroots leaders like you. We put together a short survey assessing the communications and narrative needs in the homelessness field. Please complete our survey so that we can work together. 
Join our Network: We're working to form a network and build community among grassroots communicators from around the country who are working to solve homelessness in their communities. Our intention is to create a space online for communicators to share narrative strategies, best practices, communications ideas and tips. We hope that you will use this space to share challenges, and give and receive feedback and guidance. Join the conversation in our new Facebook or LinkedIn group or Slack channel.
Share a story or insight for publication: We just launched our new story platform, Housing Insight, and welcome submissions from our network. If you have a compelling story or unique insight into the housing crisis forcing so many of our neighbors into homelessness, reach out to us at info@housingnarrativelab.org. 
Schedule a meeting: Would you like to meet one-on-one with a member of our staff to discuss your organization's communication and narrative needs? We would love to meet you! Please reach out to us at info@housingnarrativelab.org.
BACK TO BLOG
1828 L St. NW
Suite 300
Washington, DC 20036
© Copyright 2022 Privacy Policy